Elevate Your T-shirt : Easy ways to style your t-shirts
Elevate your T-shirt
From knowing what colors contrast your skin tone to adding a few statement jewelry pieces to your look; It's amazing what a few little tricks can do for your style. It's easy to take something basic and create a more refined style with a few little tweaks.
So let's take the most basic thing in that closet of yours.
Your t-shirts..
You know .. the article of clothing that for some reason you just can't have enough of.. band tees, t-shirts with puns, V-necks, College University tees that hardly fit anymore .. the list goes on.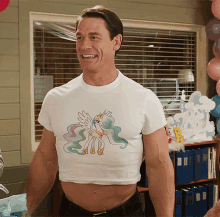 WHY DO WE OWN SO MANY T-SHIRTS !?
Wouldn't it be swell to find some more ways to incorporate more t-shirts into your everyday fashion? Since we have so many of them, let's take the time to find some innovative ways to wear your t-shirts. 
Wearing your t-shirt doesn't have to be basic anymore. Follow these few tips and tricks to style your t-shirts in a more elevated way:
Tucked In : Whether its because your t-shirt length is just too long or you like the style; tucking in your shirt is a classic and chic way to elevate your look with a t-shirt. You can tuck in all around your waist or give a French tuck where you tuck just the front part of your shirt in. 
✨Looks especially nice when you have another layer on over your tuck in shirt. 
Rolled Sleeves : By simply rolling up your t-shirt sleeves on either side you can create a more sophisticated style. Take it to the next level and tuck in your t-shirt into your favorite pair or denims or cargos and finish it off with a simple fashion belt. 
✨Unisex shirts will have longer sleeves by design and will be easier to achieve rolled sleeves.
Crop it : Crop tops have become extremely popular now and even the millennials are starting to get on board. An easy way to create a cropped top without having to purchase more clothes is by tucking a regular t-shirt under your bra. Why spend the extra money if you don't have to !!
✨Tip: Sports bras elastic band will hold the shirt in place better.
Knot : Where you place your knot is entirely up to you. Sometimes the knot placement will matter with your outfit but it's really just a matter of preference. Pull and twist the excess fabric and create a knot either in the middle of the shirt or on one side or the other.
✨This look can be worn with a high waisted skirt or waisted pants and a cute pair of white sneakers.
Hair Tie Hack : When you don't have enough fabric to create a knot that will stay you can use the hair tie hack !! This hack can come in hand when you don't want to worry about the knot coming undone when there isn't enough fabric to securely hold it. 
✨Recommended for those who have a hard time successfully create a good looking knot. 
Belt Loop Trick : This trick is for the people who think they can't wear a knot in their t-shirt but still want an elevated look. To do the "Mom knot" take fabric from your t-shirt and pull through your belt loop and tuck into your belt. 
✨Great for t-shirts that are too long.
---